How We Serve the Community
Womb 4 Womyn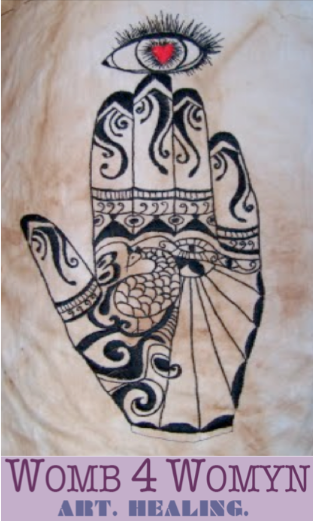 Join us for a sacred journey this summer: a womb space for womyn-identified

artists, a sacred time of healing ourselves so we can go out into the world and do

what we do. Join us for community thick with curiosity, love, and support. We will

play through written/spoken word, explore with dance/movement/music and

center ourselves in Spirit: the source of all art.

Who: You! ALL womyn/queer/trans/femme/womyn with families/all abilities/low-income

Cost: what you can afford/barter/trade welcome

Where: near you at a community home or out door community space

How: contact standforart @ gmail.com if interested or have a space to share.

Life Is the Artistic Celebration - Thursday March 21st
A group of local organizers, artists and visionaries will be at The Dunes on Thursday March 21st 2013. This event, Life is the Artistic Celebration, will be a magical and intimate evening of frequent smiles, inspiration, artistic brilliance and verbal foreplay. Guests and honorees will have their senses baptized in ecstasy by featured performers along with activities to expand creative juices. This artistic wonderland is free and all are welcomed. Doors open at 5:00PM.
FREE with Facebook RSVP
https://www.facebook.com/events/127064607475874/

The Dunes
1402 Meridian Place NW
Washington DC 20010
Writing on the Wall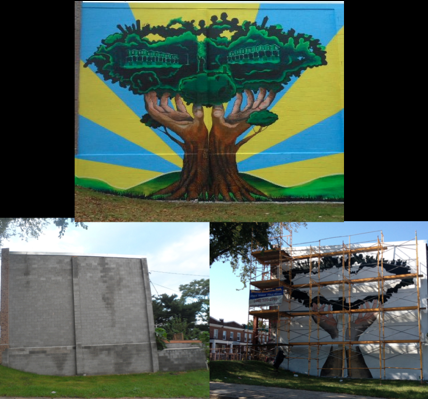 Writing on the Wall is a project that focuses on youth empowerment through the arts, by engaging inner-city youth in a project that results in relationship-building, increased self-esteem, and skills required to achieve common goals. The youth worked with Shawn James, a renowned Baltimore muralist, in designing and painting a mural in their community, which was completed early November, 2012. The theme of the mural is health-inspired, and on the final day of the project, the mural was unveiled at a health fair on November 3rd and was open to the public.
The project aimed to mimic some of the core themes that make Baltimore what it is: to connect people in the public health world, the city's largest industry, to the up and coming arts world, while simultaneously transforming the landscape of the local community.
Indeed, we teach children not to draw on walls. And in a world where it seems as though the law is the enemy, and rules are there to keep you held down, the act of painting a mural communicates a different message. It demonstrates that it is possible to stay within the parameters of the rules, which are there to protect us all. …But that with a bit of creativity, you can still realize your dreams, whatever they may be.
The mural is a symbol of what's possible for these youth, a reminder that they are the masters of their destinies, regardless of their backgrounds. There is no predetermined writing on the wall; they have the power to be the authors of their own lives.
Assisting Underprivileged Artists
Providing supplies, promotions, workshops and help to artists in the community.
One artist we helped named Micah Turner, was recently out of work after returning from a tour in Iraq with the US Armed Services. Stand For Art helped him put his creative visions into the piece below to bring awareness to the impact of art on evolution. This became part of a presentation and discussion at the Institute for Policy Studies in Washington DC: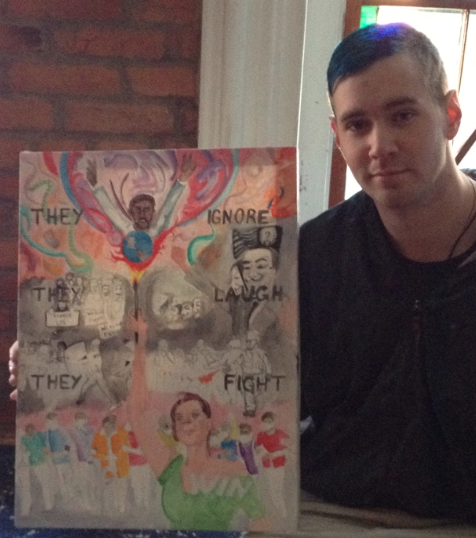 The Brass Tacks: A Free Law & Business Clinic for Creatives presented by Ora Nwabueze, founder of the Dunes
Tuesday January 29th 6PM - 11PM
Calling all creatives! Bring your notebooks for the first in a series of monthly clinics designed to enhance your knowledge of the legal and business issues most relevant to the creative industries. Come early, stay late, have a cocktail and network with fellow designers, musicians, writers, film producers, and other creatives.
Ora Nwabueze, founder of the Dunes, will be presenting this series in a very hands on manner, focusing on real life examples and soliciting stories and experiences from attendees. Topics will range from intellectual property, contract law, laws governing competition between venues, radio stations and promoters, tax law, company formation, and wherever you want to go.
https://www.facebook.com/events/411647815589374/
The Dunes
1402 Meridian Place NW
Washington DC 20010
Free Spirit Abstract Painting with Anne Rocha
Intuitive abstract painting using acrylics. Uniting mind, body, and spirit in an interactive journey designed to unleash creativity within you. Music and meditation will be combined with painting instruction. Participants will learn to paint in layers, detach from their work and forms using their heart felt intuition to guide them. Individual expression will be encouraged, and students will work at their own pace. Motivational pointers and positive critique will focus on encouraging confidence, and an excitement for artistic expression. No prior experience is necessary. Participants will bring their own supplies. Classes start soon for more details please contact AnnieColor@comcast.net
Love Stories over Music
A magical evening of stories over drums & music, including folk-tales, life maps, stories of overcoming obstacles and stories of miracles presented by the Peace House, Electric Maid, The Looking Glass & Stand For Art.
To all that came out to the kick off event at Bus Boys & Poets, we thank you for the support. It was packed to capacity and full of love and bliss filled music.
This next event (Open Mic January 7th at Cobalt 1639 R Street NW DC & December 15th from 8:00pm - 11:00pm at Electric Maid Takoma Park 268 Carroll St NW DC) is going to be as amazing as the first.
We want to hear people speak about the uniqueness of truth or dreams over the sounds of music. The series of these events aim to unite people through community conversation and forward-thinking in order to bring positivity, unity and grassroots development into communities that have not found the channels or spaces to do so.
We would love for you to join us all are welcomed!
Peace House
A group of local community organizers, students and dreamers moved into the Peace House in Washington DC nine months ago after receiving news that the Peace House was facing financial issues and will be sold if $300,000 is not raised. It was clear that we would have to prevent this since the house has been maintained as the symbol of Peace since 1981. The original owner William Thomas held the longest peace vigil in the United States right outside the White House. Till this day the Peace House continues to be a place that provides a location for artists, activists, veterans and the homeless to gather to educate and continue their work for peace.
We are taking a stand to help save the Peace House through funding raised via Liquid IQ. Please visit our online store page to find out more about Liquid IQ.
Million Goddess Meditation
"In Unity there is only love. One million hearts beating as ONE"
See yourself melt into perfect "one-ness" releasing a powerful
cornucopia of bliss, birthing universal love, peace, health and
wealth for all life on Earth.
DATE: TBD - the original date was set for 2012 but due to lack of support, funding and exposure before the set deadline we must postpone this event. We thank all who join us with this intention and are being called into action for something greater than ourselves to make a difference in the world!
PLACE: National Mall Washington DC
Music, dance, yoga, meditation, art and science come together
through the powerful divine feminine intending an awakened
enlightenment of all humanity.
Experts say it only takes 8,000 people meditating simultaneously to create a shift in the consciousness of the whole world, can you image what one million will do?
We cordially invite all of you with an interest in sharing Your Divine Gifts as Speakers, Healers, Artists, Musicians, Poets, Vendors and Other Services of Specialty. Your Gifts are Important to the Whole and really can make A Difference and come back to you as karmic blessings! Tell us about your intended contribution and stake your place in history. Email us to secure your spot on the agenda.
Empowerment and Healing Mediation Circle
7:30pm – 10:00pm Every Sunday
Food Served $10.00 suggested donation to go towards free community programs
43 Mount Vernon Avenue Alexandria VA 22301
Please also visit our Stand For Love meetup group for up to date information on our events.
Yomance Yoga/QT POC Yoga
Queer Trans People of Color Yoga Instructor Cata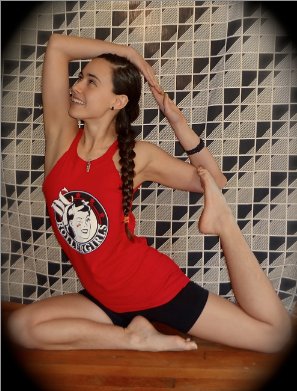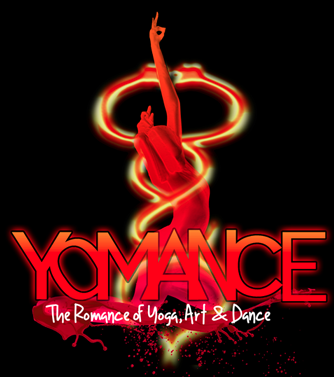 Yomance is a Yoga Dance Awareness program founded by Stand For Art, bringing together the expressive motion/vibration of body movement and sound with transcendental consciousness allowing awakening and healing to flow through you. Perfect for all ages, sizes and abilities. Please bring your own mat & a smile.
Join us for a relaxing yet invigorating celebration lead by Cata Elisabeth.
There is no charge but love donations of at least $10-$20 are suggested to support Stand For Art Non Profit Foundation.
Saturday November 24th 2012 from 3:00pm-4:00pm @ The Electric Maid (268 Carroll Street NW Washington DC - Right across from the Takoma Metro Station)
Random Acts of Kindness & Art
Let's set a collective intention to practice random acts of kindness and maybe even art each day.